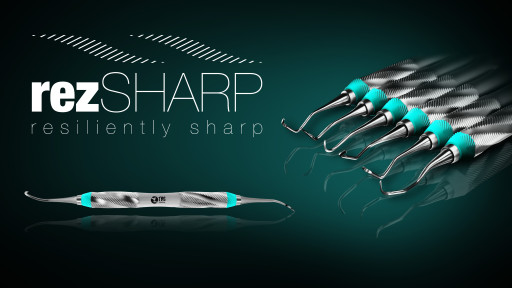 Health Archives - IGP Beauty originally published at Health Archives - IGP Beauty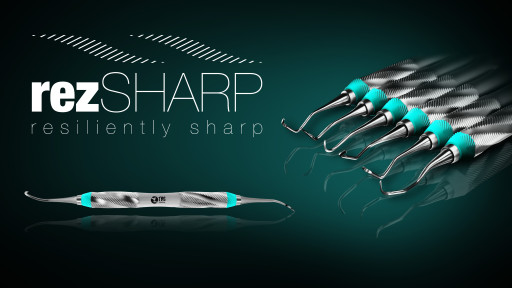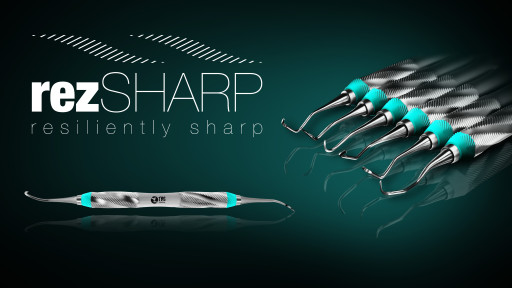 Resiliently Sharp Line of Scalers and Curettes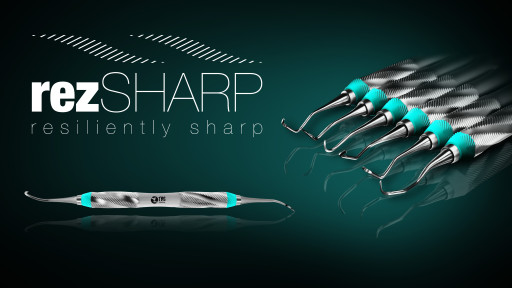 rezSHARP Launch Photo
rezSHARP line of Scalers and Curettes by TBS Dental
NEW YORK, July 26, 2023 (Newswire.com) - TBS Dental, a leading innovator in dental instrumentation, proudly announces the launch of its groundbreaking rezSHARP line of Scalers and Curettes. With cutting-edge technology and superior materials, rezSHARP instruments are designed to transform the dental hygiene experience, providing a sharper, longer-lasting edge while prioritizing user comfort and patient experience.
The Power of Superior Steel: Cryogenically Treated Aerospace Grade Stainless Steel
At the heart of the rezSHARP advantage lies TBS Dental's proprietary cryogenically-treated aerospace-grade stainless steel. This exceptional material ensures outstanding durability and superior sharpness retention. With rezSHARP, dental professionals can say goodbye to frequent sharpening, as our instruments stay sharp longer than competitors, maintaining top-notch quality throughout extended use.
Unmatched Sharpness: Stay SHARPER LONGER Than Competitors
rezSHARP instruments stand out with their unparalleled sharpness. Through an advanced grinding and honing process, TBS Dental has perfected the art of creating scalers and curettes that provide heightened tactile sensitivity, making it easier to detect and remove even the most tenacious calculus.
The Innovative TWIST Handle: Comfort and Control Redefined
TBS Dental's rezSHARP instruments lead the way in comfort and control with the revolutionary TWIST handle. This unique design offers effortless grip and maneuverability, allowing dental professionals to navigate around teeth with ease during scaling procedures.
With the TWIST handle, dental professionals experience a new level of control, enhanced by its vertical, horizontal, and oblique leverage. The knurling pattern on the TBS handle ensures a secure grip without discomfort or pain, making it ideal for long procedures that prioritize the comfort of both patients and clinicians.
Elevate Your Dental Practice with rezSHARP
TBS Dental invites dental professionals to experience the transformative power of the rezSHARP line of Scalers and Curettes, where innovation meets precision. Embrace sharper, longer-lasting instruments that prioritize comfort and clinical excellence, revolutionizing your dental hygiene instrumentation.
TBS Dental's Commitment to Social Responsibility: Supporting Wounded Warrior Project
TBS Dental believes that making a positive impact extends beyond the world of dentistry. As a socially responsible company, TBS Dental is proud to support our nation's heroes through their partnership with the Wounded Warrior Project. The Wounded Warrior Project is dedicated to empowering and honoring our nation's wounded veterans, helping them transition into civilian life, and providing critical support to those who have sacrificed so much for our freedom. By choosing TBS Dental's rezSHARP instruments, you not only elevate your clinical practice but also contribute to a cause that supports the well-being and rehabilitation of our brave heroes.
For more information about rezSHARP and TBS Dental's commitment to excellence and social responsibility, please visit tbsdental.com
Contact Information:
Christian Skarli
Multimedia Specialist
christian@tbsdental.com
Original Source:
TBS Dental Introduces Revolutionary rezSHARP Hygiene Instrument Line
The post TBS Dental Introduces Revolutionary rezSHARP Hygiene Instrument Line first appeared on Enrose Magazine.
Medicine and Healthcare - Enrose Magazine originally published at Medicine and Healthcare - Enrose Magazine
The post TBS Dental Introduces Revolutionary rezSHARP Hygiene Instrument Line appeared first on IGP Beauty.
Health Archives - IGP Beauty originally published at Health Archives - IGP Beauty