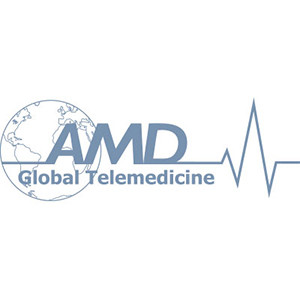 Health News - AESTHETIC NEWS originally published at Health News - AESTHETIC NEWS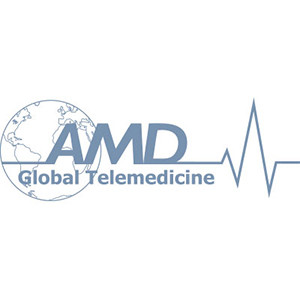 Health - Purple Foxy Ladies originally published at Health - Purple Foxy Ladies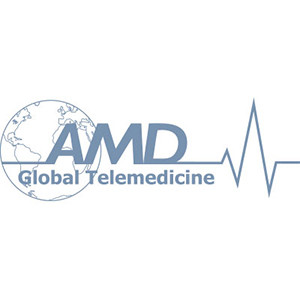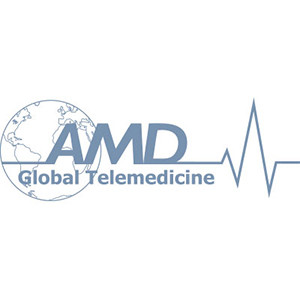 AMD Global Telemedicine
AMD company logo
CHELMSFORD, Mass., July 11, 2023 (Newswire.com) - AMD Global Telemedicine Inc. (AMD), a renowned global leader in telemedicine technology solutions, is thrilled to announce a strategic partnership with Collain Healthcare, a leading electronic health records and data management provider. This collaboration brings forth a powerful combined vitals collection and Electronic Health Records (EHR) solution that revolutionizes healthcare delivery in senior living facilities, providing real-time information, reducing errors, and streamlining clinical workflows.
In light of the extreme staffing challenges currently facing senior living facilities, seamless integration of technology is crucial for reducing the burden on clinical staff and optimizing patient care. By combining the strengths of AMD Global Telemedicine's cutting-edge automated vitals collection system with Collain Healthcare's advanced EHR software, healthcare providers gain access to a unified solution that streamlines and accelerates clinical workflows, enhances communication, and improves patient outcomes.
The integration partnership between AMD Global Telemedicine and Collain Healthcare capitalizes on the strengths and expertise of both organizations. Integrating automated vitals collection with the EHR is the first phase of the partnership. Both companies have plans to develop further integrations for virtual care visits and telehealth programs.
"We are excited to partner with Collain Healthcare to deliver an unmatched, combined EHR and automated vitals collection solution to skilled nursing and other senior living facilities," said Eric Bacon, President at AMD Global Telemedicine. "This partnership represents a significant step forward in our mission to transform healthcare delivery. Through this and future integrations that leverage the strengths of both organizations, we are poised to revolutionize the way healthcare is delivered and empower medical professionals to provide exceptional patient care."
"At Collain Healthcare, we are committed to improving healthcare outcomes through innovative technology solutions," said Charles Hehn, VP of Operations at Collain Healthcare. "By integrating our EHR software with AMD Global Telemedicine's technology solutions, we provide healthcare providers with a comprehensive toolset that enhances clinical workflows, increases efficiency, and ultimately delivers better patient care."
About AMD Global Telemedicine:
AMD Global Telemedicine is a leading provider of telemedicine technology solutions, dedicated to transforming healthcare delivery worldwide. With a commitment to customer needs, AMD Global Telemedicine develops advanced platforms and software that connect medical professionals with patients across the globe. By delivering high-quality clinical telehealth solutions, AMD Global Telemedicine empowers healthcare organizations to provide exceptional care to patients, regardless of their geographical locations. Visit www.amdtelemedicine.com for more information.
About Collain Healthcare
Collain Healthcare is a recognized leader in healthcare software solutions, delivering comprehensive EHR systems designed to streamline clinical workflows and improve patient outcomes. At Collain, we believe that electronic health records should be accessible, intuitive, and easy to use. Our bold and innovative solutions reduce paper-based processes, reduce staff time spent on documentation, and increase staff satisfaction. Collain's cloud-based platform allows for anytime, anywhere access and enables streamlined documentation processes, improved documentation accuracy, and better care coordination.
Contact Information:
Keri Souza
VP of Marketing
ksouza@amdtelemedicine.com
978-937-9021
Original Source:
AMD Global Telemedicine and Collain Healthcare Announce Strategic Partnership to Revolutionize Healthcare Delivery in Senior Living Facilities
Health - Purple Foxy Ladies originally published at Health - Purple Foxy Ladies
Health News - AESTHETIC NEWS originally published at Health News - AESTHETIC NEWS